Recover
Plant-based endurance powder
Royal Mail 2nd/48 hr Tracked UK delivery

#NatureNotLab
A complete high protein and high carbohydrate plant powder to help you recover faster from endurance and high intensity exercise. Recover is the ideal vegan powder when you need to rebuild muscle, reduce muscle soreness and replenish your energy stores. Great both before and after exercise.
20g of complete protein, 3.4g of BCAAs, plus 20g of carbs
Easy to identify natural ingredients backed by science
High carbs to refuel glycogen stores
High protein to build lean muscle
Reduces muscle soreness so you can get back training quickly
No added sugar, not too sweet so easy to drink
Low impact on the planet; recyclable tub
Eco Savings
Recover vs whey saves
27 kg CO² eq
16m²
6,139 litres
How we calculate your savings
You have saved Recover vs whey saves
We have taken trusted data from scientific papers to compare the key ingredients of pea and rice protein vs whey. We have assumed the other ingredients have a similar impact on the planet for both whey and Recover. This calculation does not include packaging. We have made our packaging choices in the belief they are the most sustainable currently available.
We have chosen to use three measures:
Carbon equivalent: as this includes all greenhouse gases leading to climate change
Water: as water scarcity is increasing around the world. Did you know England is forecasted to be a water scarce country by 2050?
Land: we are reducing the space for wildlife as we convert more land to farming.
Trusted sources:
Carbon, water and land comparison charts https://ourworldindata.org/environmental-impacts-of-food
State of the Environment https://www.gov.uk/government/publications/state-of-the-environment
Poore, J., & Nemecek, T. (2018). Reducing food's environmental impacts through producers and consumers. Science, 360(6392), 987-992. https://science.sciencemag.org/content/360/6392/987
Ingredients
Ingredients
Banana
INGREDIENTS: Protein Blend (Pea Protein, Rice Protein), Tapioca Starch, Natural Flavouring, Lucuma Powder, Sweetener (Steviol Glycosides)
IMPORTANT INFORMATION: Please consume as part of a varied and balanced diet. Not recommended for children
Dark Chocolate
INGREDIENTS: Protein Blend (Pea Protein, Rice Protein), Tapioca Starch, Natural Flavouring, Lucuma Powder, Sweetener (Steviol Glycosides)
IMPORTANT INFORMATION: Please consume as part of a varied and balanced diet. Not recommended for children
Science
Science
Our RECOVER protein is made from all natural, clean, 100% vegan ingredients, and is high in protein and carbs. It's a complete protein powder sustainably sourced from a blend of pea and brown rice. With over 3.3g of BCAAs it promotes muscle repair and growth while the high natural carbohydrates like tapioca starch replenish your glycogen stores quickly. The combination of high protein and high carbs promotes inulin secretions which reduces muscle breakdown and soreness. Read more.
To provide a rounded sweetness profile we have included lucuma fruit powder and stevia (without added sugar).
Nutritionals
Nutritionals
Banana
| Nutritional Information | Per 100g | Per 49g serve |
| --- | --- | --- |
| Energy | 1639kJ 387kcal | 803kJ 190kcal |
| Fat | 2.6 g | 1.3 g |
| -of which saturates | 0.8 g | 0.4 g |
| Carbohydrate | 46.1 g | 22.6 g |
| -of which sugars | 0.3 g | 0.1 g |
| Fibre | 3.2 g | 1.6 g |
| Protein | 43.1 g | 21.1 g |
| Salt | 0.4 g | 0.2 g |
| BCAA's | | |
| Leucine | 3.4 g | 1.7 g |
| Isoleucine | 1.6 g | 0.8 g |
| Valine | 2.0 g | 1.0 g |
Dark Chocolate
| Nutritional Information | Per 100g | Per 49g serve |
| --- | --- | --- |
| Energy | 1634kJ 386kcal | 801kJ 189kcal |
| Fat | 3.2 g | 1.6 g |
| -of which saturates | 1.2 g | 0.6 g |
| Carbohydrate | 45.4 g | 22.2 g |
| -of which sugars | 0.2 g | 0.1 g |
| Fibre | 4.0 g | 2.0 g |
| Protein | 41.9 g | 20.5 g |
| Salt | 0.5 g | 0.3 g |
| BCAA's | | |
| Leucine | 3.2 g | 1.6 g |
| Isoleucine | 1.5 g | 0.8 g |
| Valine | 2.0 g | 1.0 g |
FAQ
FAQ
Why is Recover different?

We use 6 clean ingredients to create high protein and high carbohydrate powder. This is really important because we know that many people have stomach issues (GI distress) when consuming high protein/carbs food and supplements. Not only does this not feel good it disrupts you training pattern. We want to avoid that as we know the key to improved performance is a strong training regime with the right nutrition.

We only use natural ingredients free from gluten, GMO's, artificial fillers, gums, lecithin and unnecessary ingredients. Every ingredient in Recover works hard to deliver results for you.

No whey, Jose! That's right we don't use whey because it's hard to digest and environmentally unfriendly. With modern production techniques we are able to create natural powders that taste good while delivering the right nutrition to help your performance. More research has been conducted on plant proteins showing that they are very effective in delivering a high protein diet and to help muscle synthesis.
When should I use it?

Runners, cyclist, triathletes and anyone doing exercise for longer than 30mins will really benefit from the combination of high protein and high carbohydrates. This is for both pre and post training we have developed this specifically to help with DOMS (Delayed Onset Muscle Soreness) to help you get back training. We recommend you take Recovers 45mins to an hour before you start your training and when you feel comfortable after you have finished.

High protein will help rebuild your muscle fibres that breakdown when you are exercising while high carbohydrates will restore your glycogen stores which provides energy to keep you going. Not only is Recover convenient, taking high protein and high carbs together has a multiplier effect increasing their effectiveness in muscle repair. The quicker you can rebuild your muscles, the quicker you can get back to your training plan and which will improve your performance.
What does it taste like?

Smooth, not overly sweet and with no synthetic flavour it is easy to drink., easy to mix with porridge or yoghurt and easy to bake with.
Why is Recover sustainable?

Everything we do has an impact on the environment. As someone who is outside a lot training, you can see the changes going on in the environment. We also know that they are not confined to one country. We want to continue training outside so have developed a range of products that we believe are the most sustainable in the world.

Our ingredients save carbon, water and land compared to traditional whey protein. Our packaging is easily recyclable, and our labels contain recycled material. Despite all of this we also know we haven't got everything right which is why we have partnered with the World Land Trust. This is far better than planting a tree. Read more here.
Do runners need protein powders?

Good question. Everyone knows that protein is for weightlifters and body builders but runners? Well, the short answer is yes runners need protein. But there is more to protein than that.

If you don't consume enough protein when training, your body will breakdown your muscles to fuel your body and help it recover. That is going to maximise the results from your training as your goal will be to build and maintain muscle mass rather than break it down for fuel.
I'm not a runner, is it still for me?

Yes! It's for anyone who exercises and wants to recover.

We talk about runners specifically because running plays a part in most sports. So, whether you train for team games like rugby, football, cricket, individual sports like tennis, surfing athletics like sprinting, long jump, hurdles or obstacle courses like orienteering, tough mudder, adventure races you will be using energy, breaking micro muscle fibres so need your nutrition to support your recovery.
Why can't I get my protein and carbs from a meal?

Yes, you can.

Sitting down and eating a meal has so many benefits that it should be part of your training diet. However, real life often gets in the way to prevent that. After your training session you often struggle to eat even though you are hungry. This is where a shake with the right nutritional profile can really support your training goals.
Why is Recover both high protein and high carbs?

The combination of high carbohydrates and high protein has a multiplier effect on the protein. Protein will help you rebuild and repair your muscle fibres which are broken during exercise. It is this process of breaking and repairing muscle fibre that builds strength in your muscles and also a significant cause of DOMS (Delayed Onset Muscle Soreness) which often occurs after excise.

Carbohydrates are the body's fuel. They provide the energy needed to keep going and if they are not available the body looks to protein sources in the body, normally muscle, to convert to energy. If this happens it isn't an efficient way to train as it will prevent the protein from being used to repair the muscle fibres.

By having Recover, you provide energy to restock your glycogen stores and a multiplier effect with protein to aid muscle repair. This combination should help avoid the DOMS and get you back training.
How much protein do I need in a day?

When you are not training, the recommended amount of protein you require is 0.8g per kg of body weight. When you do endurance or resistance training your need for protein increases as your muscle fibres are broken down during this process. The recommended recovery rate for a runner or other endurance athlete or active lifestlyers is 1.2 to 1.7g of protein per kg of body weight. This is a recommendation as we are all built differently. To figure out what's right for you, start with your objective. For most, it will be to reduce muscle soreness as this will allow us to get back training or completing our event to our best performance. To do that you will also need to work out how your diet makes you feel.

Our recommendation is to start with low FODMAP foods as these are less likely to cause any stomach upsets. Recover is low FODMAP. Work out you recommended protein intake starting with 1.2g of protein per kg of bodyweight. Follow this for a week and see how you feel.

The objective would be to maximise your protein intake so try increase the amount gradually, one week at a time, until you reach either 1.7g per kg of body weight or an amount that is working for you.
Why is 20g of protein after exercise the perfect amount?

Your body doesn't waste any protein which has led to many supplements trying to add as much protein to each serving as possible. It's almost impossible to over consume protein unless you have specific health conditions. However, research does show that your body can only use about 20g of protein every few hours to assist with muscle protein synthesis. This is the process where your body uses protein to rebuild the broken muscle fibres which helps them become stronger and faster.

You should aim to have 20g of protein every 3 – 4hrs during the day.
Is plant protein as effective as whey?

Yes.

Plant protein has been proven in various scientific studies to contain high quality protein that is absorbed by the body. Animal proteins are classed as complete proteins as they have all 9 essential amino acids that the body cannot produced.

Single plant proteins are not considered complete proteins which is why good quality plant proteins powders contain several plant proteins. This ensures that all the essential amino acids are included.
What makes it non-bloating?

Food is a common trigger of digestive issues specifically wind, bloating and stomach pain and fermentable carbohydrates are a common cause. We have taken care to avoid them in our formulations.

We have done this be avoiding carbohydrates that have been classified as high FODMAPs. This stands for Fermentable Oligo-, Di-, Mono-saccharides and Polyols. Carbohydrates are then listed as either high or low FODMAP foods. People often find that reducing food with high FODMAP ingredients can provide relief from gut symptoms, particularly in people with irritable bowel syndrome (IBS). In fact, research has shown that around 70% of people with IBS achieve relief of their symptoms on a low-FODMAP diet.

While we are all individuals and therefore no guarantees, Recover only contains low FODMAP ingredients. This removes the common source of bloating and stomach discomfort so you can train without that bloating feeling.
How does Recover compare?
Your training is underpinned by your nutrition. You can only fully understand your nutrition when you know what's in the products you are using. Our unique blend is clean, well-balanced and plant based to make it easy to digest whilst delivering the protein and carbohydrates to help you recover. The table opposite shows how we compare to key rivals.
"This has made a huge difference to my running"
Emily @running_veg
Recover Benefits
Vegan high protein & high carbohydrate powder
Plant based, 100% natural blend of high protein and carbohydrates to support both endurance athletes and anyone looking to improve their performance. The perfect runners' protein for after those long runs, Recover helps you to refuel when you can't stomach a meal. By rebuilding muscle and re-energising, it's the ideal endurance recovery fuel.
Non-bloating and with no added sugar, it can be used anytime. Particularly effective after endurance exercise and long workouts.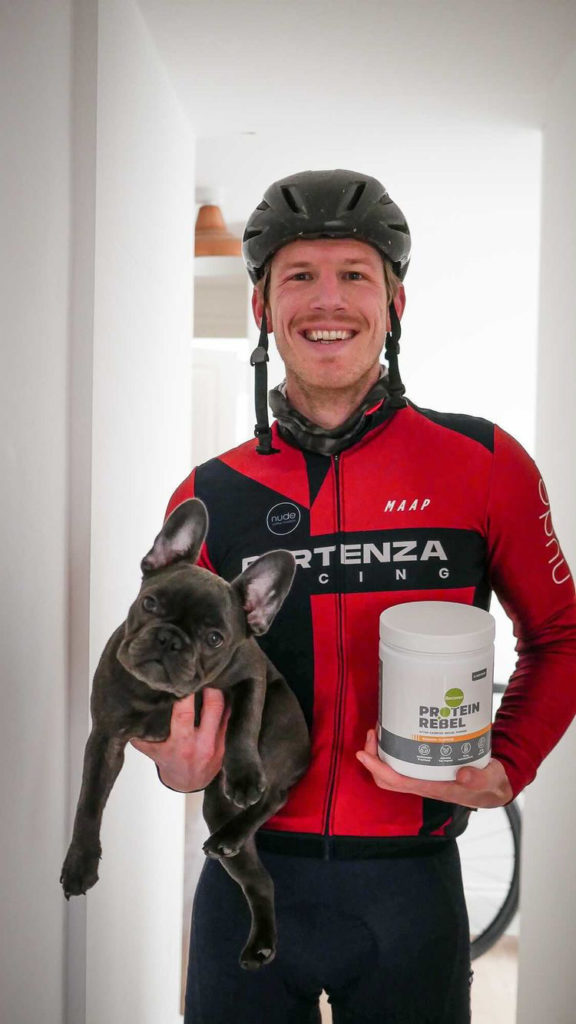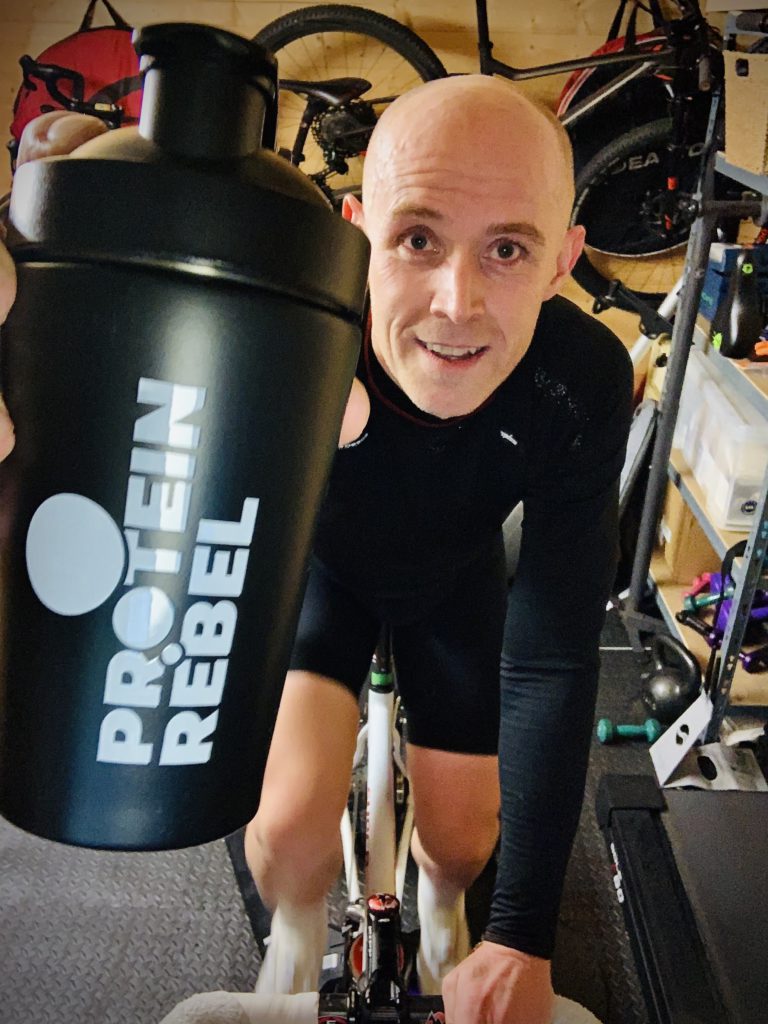 Enjoy The Freedom
Free from GMO
Free from gluten*
Free from lactose*
Free from soy*
Free from artificial colours
Free from artificial flavours
Free from nasty preservatives
Free from artificial sweeteners
*Made in a factory that uses these ingredients
Protect Your Planet
Sustainably Sourced New Proteins
More efficient and lower impact
Minimal Waste
No unnecessary plastic scoops or shakers
HDPE Plastic Packaging
The most commonly recycled plastic in the UK
All Natural Ingredients
No nasty chemicals used in manufacturing